Tuesday, September 13, 2005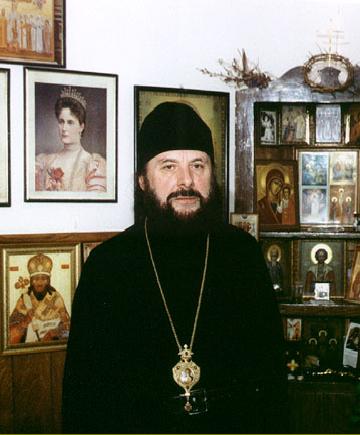 Vladyka Alexander (Mileant), Bishop of Buenos Aires and Southern America reposed in the Lord September 12 (August 30 O.S.). Pannikhida service will be held at Holy Trinity Church, Oxnard, California, at 7 pm on Tuesday, September 13.
Vladyka's body will be brought to church on Thursday, September 15, and there will be Pannikhida service at 7pm.
On Friday, September 16, the Burial service will begin with the Divine Liturgy at 9 am, and then hierarchical burial service at 11 am.
Bishop Alexander is known to many Converts for his
tireless efforts
in producing Orthodox
missionary tracts
and developing an
online course
in Orthodox Theology.
May his memory be eternal!
|
Link
|
Speaking:

Podcast:

Books:

The following links do not necessarily indicate endorsement of content.

Orthodox Blogs, Etc Orthodox Resources Religious News/Blogs Etc.

Archives