Monday, July 10, 2006
BOOKS: God & Sump'n Sump'n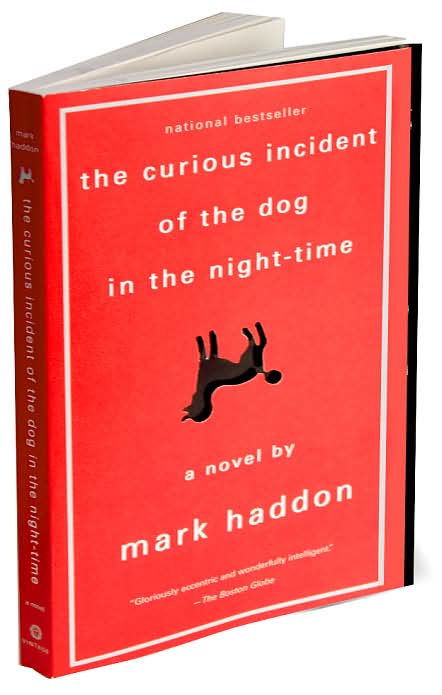 T
his vacation, thus far, I've read
the curious incident of the dog in the night-time
-- an excellent read about an autistic adolescent detective.
Last week, in my hometown of Albemarle, NC (made famous by American Idol contestant, Kellie Pickler), the Walmart book offerings were slim to depressing. Oh sure, you could buy Rapture-Fiction and other barn burners from the likes of Joel Osteen and Rick Warren ...
OR ...
You could opt for Willie Nelson's
The Tao of Willie
. Yes, I did. Here's my recommendation: DON'T. Advice to Willie: Don't quit your night job.
The beach house we're in this week had some fiction left behind. So, I'm currently racing through Michael Crichton's
State of Fear
. Sunday, on the way home from church, I purchased
Wuthering Heights
-- one of my favorite stories, though I've never read it!
Just before leaving for Camp St Raphael (Pics
here
...
Here
...
HERE
... and
H E R E
), I was blessed to read
Dawn Eden's
manuscript of her forthcoming book
The Thrill of the Chaste
. This will prove to be a welcome addition to many a single -- but hopeful -- woman's life. With her permission, review forthcoming.
A while back, a blog reader, Matthew, asked me about my favorite books. As noted above, on vacation I generally read for pleasure. But, here follows a partial list; first the spiritual, then the other ...
The Mystical Theology of the Eastern Church
, Vladimir Lossky.
Presence and Thought - An Essay on the Religious Philosophy of Gregory of Nyssa
, Hans Urs von Balthasar.
Orthodox Psychotherapy - The Science of the Fathers
, [Metropolitan] Hierotheos Vlachos.
Hymns on Paradise
, St Ephraim the Syrian.
The Philokalia
(various).
The Diary of a Russian Priest
, Alexander Elchaninov.
Ladder of Divine Ascent
-- Holy Transfiguration Monastery edition recommended.
Screwtape Letters
, CS Lewis.
Life of Christ
, Fulton J. Sheen.
Seven Storey Mountain
, Thomas Merton.
And, as recently mention
H E R E
... Anne Rice's
Christ the Lord
.
A Confederacy of Dunces
, John Kennedy Toole.
ALL
- Flannery O'Conner.
Walden & Other Writings
, Henry David Thoreau.
Gone With the Wind
, Margaret Mitchell.
The Stand
, Stephen King.
Philosophy: An Introduction Through Original Fiction, Discussion, and Readings
, Thomas Davis.
Memories, Dreams, and Reflections
, C.G. Jung.
Eclectic and partial -- but, there it is.
|
Link
|
Speaking:

Podcast:

Books:

The following links do not necessarily indicate endorsement of content.

Orthodox Blogs, Etc Orthodox Resources Religious News/Blogs Etc.

Archives